It is compulsory for Sri Lankan citizens to secure a UAE tourist visa before flying to the UAE. You can choose to stay for a period of 30 days or 90 days. It is a must for the applicant to be present while applying for a UAE tourist visa. You have to submit a total of 4 documents when applying for a UAE tourist Visa.
The UAE Embassies are not authorized to issue tourist visas. To get a tourist visa you need to approach any one of the three mentioned below:
A UAE based airline: Airlines have certain conditions that you need to fulfill if you are applying for your visa through them. One of the most common conditions is to purchase your ticket via them.
A travel firm: They will apply for your visa as long as you book your tickets via them.
A UAE-based hotel: Hotels require you to stay with them if you are applying for your visa through them.
Local travel agencies partnering with a UAE-based tour operator: Getting a visa through them is easy if you book any of their UAE holiday packages
Types of Abu Dhabi Tourist Visas
Intro about types of visas
30 days(Single Entry)
Most common Dubai visa type for tourism purposes.
The validity period is 58 days from the date of issue within which you have to enter the UAE.
The permitted stay duration is 30 days.
Because it is a single entry visa the applicant can enter Dubai only once.
90 Days (Single or Multiple Entry)
Suitable for travellers planning to stay for a long time in the UAE due to business, lengthy holidays or visiting family and friends.
The validity period is 58 days from the date of issue within which you have to enter the UAE.
The stay should be within 90 days from the entry date.
Depending on the purpose of their visit, the applicant can choose between a multiple entry or a single entry visa.
If the traveller needs to exit and re-enter Dubai(via air, land or sea) numerous times during his stay, it is time-saving and budget-friendly to opt for a multiple entry visa.
1
You must have a genuine intention to travel to the UAE and have all required proof of your travel arrangements.
2
You must meet the minimum health requirements and be in good health.
3
You must be of good conduct and have no criminal track record. You may have to submit a Police Clearance Certificate to prove it.
4
Must possess enough funds to bear the expenses of your trip.
5
You must have the intention to return to your home country after the stay is over.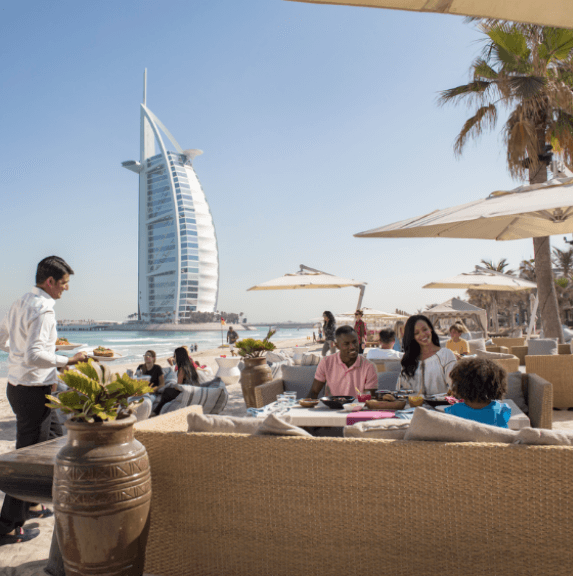 1
Complete the online application
Abu Dhabi Tourist Visa Price
Single entry Express 29 Days - 58 Days Validity
6,730 LKR
Single entry Normal 29 days – 58 Days Validity
5,852 LKR
Single entry 90 days - 58 Days Validity
18,000 LKR
Multiple entry 90 days – 58 Days Validity
38,226 LKR
Documents required
To apply for a UAE visa application online, you need to have or submit the following:

A working email address to which your issued UAE e-visa, any notifications and updates will be sent.

Passport with minimum 6 months validity( from date of arrival in UAE). Passport has to be from an eVisa eligible country.

Scanned image of the passport biography page

Passport size photograph of the applicant

A valid debit or credit card to make the payment.
Additional documents may be required depending on the applicant's status and nationality. If any of the applicant's dependents(spouse, parents above 60 years of age, children under 18 years of age) are applying, documents proving their relationship also need to be submitted along with the application like the birth certificate or marriage certificate.
Travel Insurance
Travel insurance is a document that proves the amount of money that has been allocated in the event of any major accident or injury.
The travel insurance you choose needs to meet the following requirements:
The issued visa will only be given after receiving International Medical Insurance that covers quarantine and COVID19 treatment costs.
It must cover the entire trip from departing Sri Lanka to returning back.
It must state the applicant's details as mentioned in the passport.
It is preferable if the insurance has validity for 3 to 10 days after the scheduled return date to Sri Lanka.
You are advised against travelling without valid travel insurance.
Tracking
To be able to track your visa application you need the following details:
The visa application number
The visa reference number
Make sure to ask for these details from the travel firm that is submitting your visa for issuing. With these details, you can track your visa application status via the channels mentioned below.
On the Federal Authority for Identity and Citizenship(ICA) e-channel for residency and citizenship. This is applicable if you apply for a visa to Abu Dhabi, Ajman, Fujairah, Ras Al Khaimah, Sharjah or Umm Al Quwain
Through the (GDRFA) General Directorate of Residency and Foreign Affairs Vision e-form. This is applicable if you applied for your Dubai visa through any of the Amer centres.
Your visa application status can also be checked through the following channels:
Check the Dubai visa application and validity on the GDRFA website.
Enquire about visa issuance, status, validity and expiry via the Amer website.
Chat or send a message to Amer office.
Enquire about the GDRFA service via the DubaiNow app.
Abu Dhabi Tourist Visa Entry Rules

Ensure that the correct profession is listed on all visa forms, as immigration does not want agencies to list a business on any visas they apply for. If the passenger's former occupation was a cook, cleaner, maid, driver, or labourer, immigration will normally examine the passenger's record in their system and reject such visas.

If the female is accompanied by a spouse, brother, father, or son, the accompanied person's name and details must be included on the applicant's passport copy. Please include the names of any accompanying family members in the email text.

Clear scans of passport copies are required.

The Photograph should be clear and recent with a white background.

The 96-hour Transit Visa will only be issued forTransit passengers and not for passengers with destination for UAE.

Please note it takes three working days to get a response from immigration for applications requiring further documentation. Friday and Saturday are holidays in UAE and are not considered as working days.

Wherever a no-objection certificate (NOC) is required, it must include the local address in the UAE, the relationship with the person, and the duration of stay, as well as a copy of the work permit or resident permission

Applicants below 25 years of age cannot without being accompanied by their parents (only the mother or father).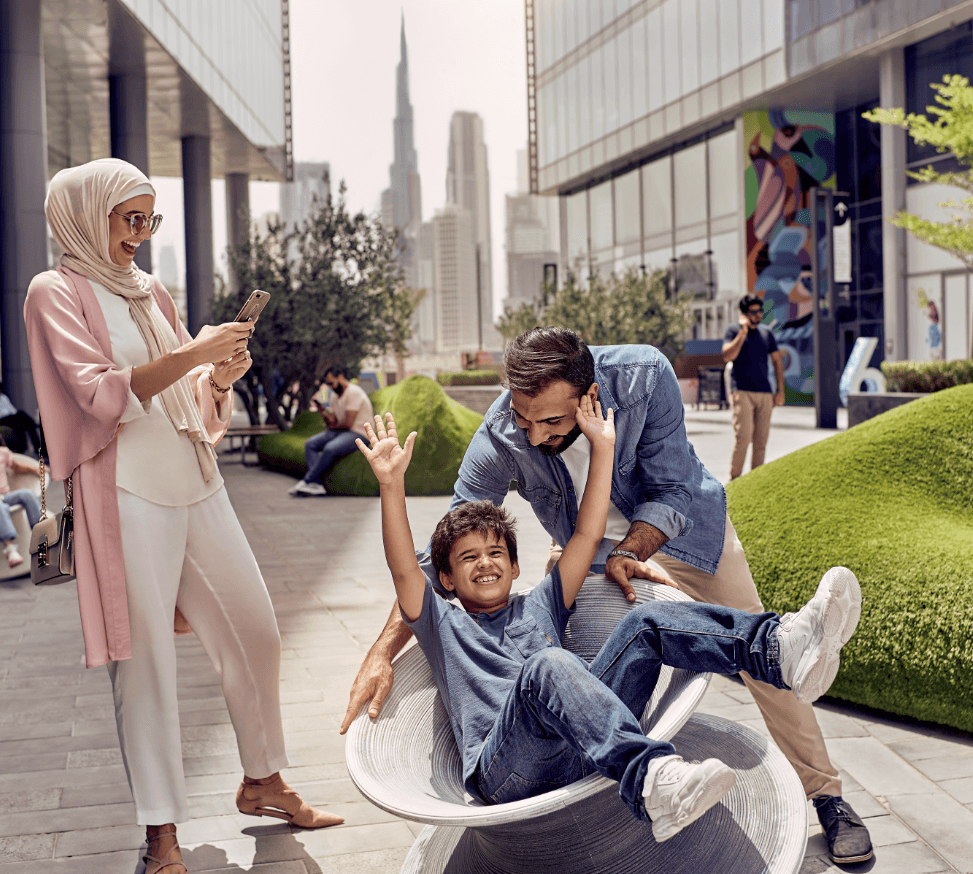 Covid Rules for Abu Dhabi Tourist Visa
If you are travelling from Sudan, South Africa, Sri Lanka, Pakistan, India, Bangladesh or Afghanistan:
It is compulsory for the COVID-19 PCR test report to have a QR code for verification purposes.
The PCR QR code must be shown to the DHA(Dubai Health Authority) representatives and at check-in upon arrival at the Dubai Airport.
---
Passengers from the above-mentioned countries arriving in Dubai or using Dubai connect must fulfil the following requirements:
An authorized COVID-19 PCR test certificate with a negative result that was 48 hours before departure. Validity is calculated from the sample collection time. The report should be issued by an accredited medical facility and must have a QR code.
A COVID-19 PCR test certificate with QR code for a rapid test performed at the departure airport 6 hours before flying to UAE.
How to check visa status for Abu Dhabi?
You can check your visa status on the Federal Authority for Identity and Citizenship(ICA) e-channel for residency and citizenship.
How many days can I stay in Abu Dhabi on a tourist visa?
You can stay for 30 days if you apply for a 30-day single entry visa. If you want to stay longer you can opt for a 90-day visa with multiple or single entries.
Can I extend an Abu Dhabi tourist visa?
Yes, you can extend your tourist visa by doing either of these 4 procedures:
Visa run by road
Airport to airport visa change
Inside country visa extension
You can read more about these procedures on our Tourist Visa Extension
Why has my visa application been rejected?
The UAE Immigration has full authority to reject any applications. The travel firm, hotel or airline is not responsible for this.
Can I get a refund of my visa application fee if my visa gets rejected?
Unfortunately, the visa fees is non-refundable under any circumstances.