Experience Sri Lanka in 3 days: from the cultural wonders of Kandy to the dynamic charm of Colombo and the coastal allure of Negombo's vibrant markets and serene beaches.
Embark on a captivating 3-day adventure through the vibrant tapestry of Sri Lanka, where every moment unfolds a new chapter of discovery. From the cultural marvels of Kandy to the dynamic allure of Colombo and the coastal charm of Negombo, this tour promises a symphony of experiences. Picture elephants in a majestic procession, cultural dances echoing the heartbeat of Sri Lanka, and vibrant markets against serene beaches.
Join us as we traverse landscapes rich in history, indulge in culinary delights, and soak in the unique atmosphere that defines the essence of this mesmerizing island nation. Your 3-day journey is a testament to the diversity and beauty that make Sri Lanka an unforgettable destination.
Itinerary
Kandy
Welcome to day 01 of your Sri Lanka adventure, where the vibrant city of Kandy awaits to unveil its mystical charm! Picture this: perched above sea level, embraced by the majestic Everest and Hunnasgiriya Mountain Ranges, Kandy offers not only a chilled atmosphere but also a postcard-worthy view.
As you embark on the journey to Kandy, prepare to be mesmerized by a spectacle like no other – the graceful procession of elephants making their way to the Pinnawala Elephant Orphanage for their daily bath ritual. It's a moment that transcends time, etching itself into your memory as a once-in-a-lifetime experience.
Upon arrival in Kandy, immerse yourself in a captivating tour through a city adorned with lush greenery and surrounded by majestic mountains. The cultural dance performance is a true highlight, a vivid tapestry of Sri Lanka's rich heritage. Witness dancers bedecked in a kaleidoscope of costumes, moving to the rhythm of drums that echo the heartbeat of our culture.
Kandy isn't just a destination; it's the living embodiment of art, culture, and history. It beckons you to explore its wonders, making it an essential stop on your Sri Lanka tour.

Sacred tranquility at the Temple of the Tooth Relic in Kandy.
Highlights of the tour
Arrive at Sri Lanka (Katunayake International Airport)
A warm welcome from our Arabiers tour guide and driver at the airport
Proceed to beautiful Kandy city
On the way, stop by at Pinnawala Elephant Orphanage
Check-in at the Tropical Hotel
Later visit the Kandy Temple of the Tooth Relic
Visit the Spice village
Learn how the best spices in the world are made
Go for a village walk with the friendly locals
Enjoy the grand Sri Lankan dinner buffet at the hotel
Overnight stay at the hotel
Inclusions

Accommodation : Mahaweli Reach (5 Star Hotel)

Meal Plan : Breakfast & Dinner

Travel Time : Airport to Kandy - 2 hours (approx)

Transfer Mode : Private Car (Air Conditioned)
Kandy city highlights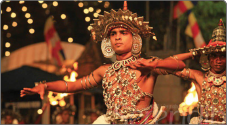 Traditional Kandy dance
Experience the lively and colorful Traditional Kandy Dance, a captivating showcase of Sri Lanka's cultural heritage.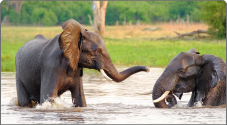 Elephants Enjoying a Bath
Witness the heartwarming sight of elephants playing and bathing at the Pinnawala Elephant Orphanage, contributing to conservation efforts.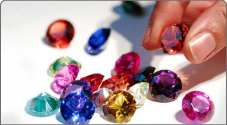 Rare Gems of Ceylon
Explore the world of exquisite gems in Kandy, known for its sapphires, rubies, and more, offering insights into gem cutting and craftsmanship.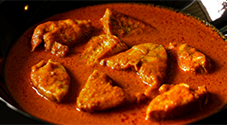 Sri Lankan Rice with Fish Curry
Indulge in the authentic flavors of Sri Lankan cuisine with a plate of aromatic rice and flavorful fish curry, a must-try local dish.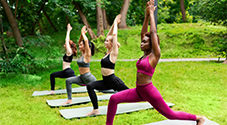 Yoga Session by the Lush Greenery
Find tranquility amidst Kandy's lush greenery with a rejuvenating yoga session, harmonizing mind and body in serene surroundings.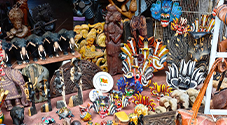 Traditional Handicrafts
Discover Kandy's rich craftsmanship with traditional woodwork, textiles, and pottery, offering unique souvenirs reflecting cultural heritage.
Colombo
Get ready for day 02 of your Sri Lanka escapade! Start your morning with a delectable breakfast at the hotel, setting the tone for a day filled with exploration and excitement. First on the agenda is a visit to the revered Temple of the Tooth Relic, a sacred site that adds a touch of spirituality to your journey through Sri Lanka.
Now, gear up for the bustling energy of Colombo, the commercial capital and beating heart of the island! As the most densely populated city and the financial hub of Sri Lanka, Colombo beckons with its vibrant charm and diverse offerings for tourists like yourself. Brace yourself for a culinary adventure as you step into the city's gastronomic landscape.
Hop onto a thrilling tuk-tuk ride, a quintessential experience that promises a blend of excitement and charm. Pause for a moment of indulgence as you partake in a delicate high tea, surrounded by the opulence of luxurious hotels that boast breathtaking views of the ocean.
But the excitement doesn't end there! Colombo comes alive, especially as the night falls. Immerse yourself in the vibrant city lights and a plethora of events that await your exploration. From cultural performances to the lively atmosphere of the night, Colombo promises to be a dynamic highlight of your tour.

Colombo's modern elegance captured in the towering Lotus Tower.
Highlights of the tour
Wake up in the cool misty morning
Taste a warm cup of the world's best tea; Ceylon tea
Devour a local breakfast buffet with tropical fruits for dessert
Check out and proceed for the Kandy city tour
Visit handmade Ceylon Batik workshops
Proceed to Colombo city
Tour around Colombo and chat with friendly locals
Shop at the best shopping malls in Sri Lanka
Check-in at the luxury hotel in Colombo
Later, visit local restaurants and beachfront pubs
Visit Colombo casinos and nightclubs for entertainment
Inclusions

Accommodation : The Kingsbury (5 Star Hotel)

Meal Plan : Lunch & Dinner

Travel Time : Colombo to Negambo - 45min (approx)

Transfer Mode : Private Car (Air Conditioned)
Colombo Highlights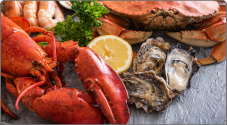 Tasting Local Seafood
Dive into Colombo's coastal flavors with a seafood adventure, savoring fresh prawns and flavorful fish curries.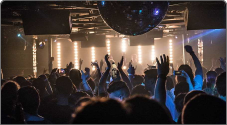 Enjoying the Party Life in Sri Lanka
Immerse yourself in Sri Lanka's lively nightlife in Colombo, from chic rooftop bars to energetic nightclubs.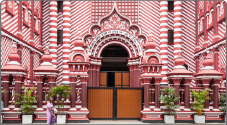 Red Mosque in Colombo
Admire the captivating Red Mosque (Jami Ul-Alfar) with its iconic red and white candy-striped exterior, adding cultural richness to Colombo.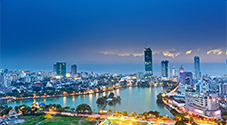 Beautiful Colombo City View
Marvel at Colombo's modern-traditional blend from elevated spots, capturing skyscrapers and historic architecture in one panoramic view.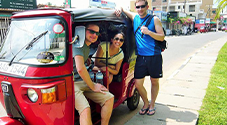 Touring Around on a Tuk-Ride
Explore Colombo authentically on a colorful tuk-tuk, weaving through bustling streets for a fun and local travel experience.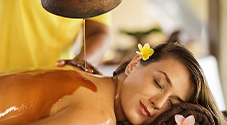 Ayurveda Spa Treatments
Relax and rejuvenate with Ayurveda spa treatments in Colombo, blending ancient healing practices with modern comfort for a wellness escape.
Negombo
Embark on day 03 of your Sri Lanka adventure in Negombo, a city pulsating with multi-religious, cultural, and historical allure. Begin your morning with a delightful breakfast at the Negombo Beach Hotel, where the sea breeze and rhythmic waves set the stage for a memorable day.
Immerse yourself in the rich cultural tapestry of Negombo by exploring a Hindu temple. Discover the vibrant traditions, intricate rituals, and spiritual essences that add a unique flavor to the city's cultural landscape.
Next, venture to the bustling harbor to witness fishermen in action, bringing in their catch for sale. Marvel at the skill and determination of the fishermen as they bring in their catch for sale. It's a glimpse into the livelihood that shapes the heartbeat of Negombo.
Do not forget to take a stroll through the heart of Negombo, soaking in the city's atmosphere. Engage in a bit of retail therapy as you explore the local markets and shops. From traditional crafts to modern finds, Negombo's city center has treasures waiting to be discovered. Cap off your day by unwinding on the beautiful beaches of Negombo, where the golden sands and the azure waters create a tranquil setting.

Golden sands and endless horizons at the picturesque beaches of Negombo.
Highlights of the tour
Breakfast at Negombo Beach Hotel
Explore the Culture of Hindus in the temple
Sightseeing the harbor in which the fishermen in Negombo fish for sale
Walk in the city center and do some shopping
Inclusions

Accommodation : Negombo Beach Hotel

Meal Plan : Breakfast & lunch

Travel Time : 5 hours city tour

Transfer Mode : Private car (Air Conditioned)
Negombo Highlights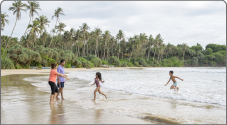 Enjoy Long Sandy Beaches
Unwind on Negombo's expansive sandy beaches, offering a perfect retreat for relaxation and coastal bliss.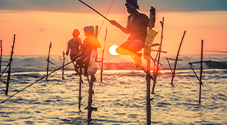 Centuries-Old Fishing Industry
Immerse in Negombo's rich history with a visit to its centuries-old fishing industry, where traditional techniques continue to thrive.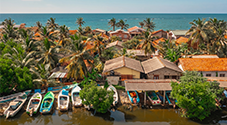 Explore the City Culture
Discover Negombo's vibrant city culture, a blend of historic charm, bustling markets, and welcoming locals.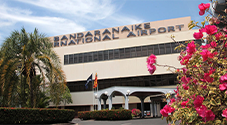 Drop off to Katunayake Airport
Conveniently conclude your journey with a smooth drop-off at Katunayake Airport, situated in close proximity to Negombo.