Popular Places to Visit in Bentota
2022 Febraury updated
---
Bentota, on Sri Lanka's southwest coast, is a popular tourist destination. Its long Bentota Beach stretches north, adjacent to Bentota Lagoon, where it becomes a sandy sliver known as Paradise Island. Canoe Rock is a coral-rich dive location and is one of the top places to visit in Bentota. The centuries-old Galapota Temple on the Bentota River includes a big Buddha statue. Lunuganga, the estate and gardens of architect Geoffrey Bawa, is located to the southeast. The Brief Garden of his brother Bevis is located in the northeast. One of the mandatory things to do in Bentota is enjoying the variety of watersports on offer.
How to travel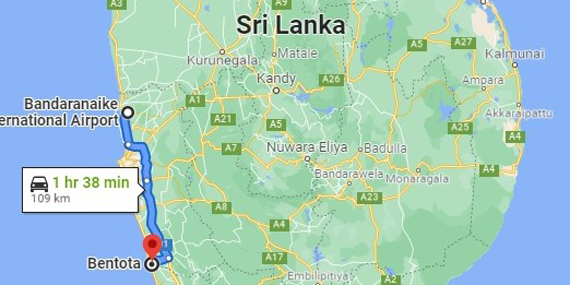 Distance from Airport – 110 km
By Road
110 km or 1 ½ to 2 hours
Colombo – bentota Express way – No traffic – include tolls
By Train - 110 km
Colombo – bentota Express train – 1 to 1 ½ Hour's
Walk in to Colombo fort railway station and you can get tickets for 3rd class and 2nd class. (3rd class railway tickets price is very cheap)
3rd class is very crowded sometimes not recommended for tourists.
To pre-book a rail journey contact a travel agency
For more information, log in to – http://www.railway.gov.lk/web
By Air
Colombo – Benthota – 10 to 15 mins.
The following travel companies offer internal chatter flights and Helicopter tours
https://www.senoksl.com/travel-and-leisure/airport-and-aviation-services-sri-lanka.html