Beautiful Places to Visit in Ella
2022 Febraury updated
---
Ella is a small town in the Badulla District of Uva Province, Sri Lanka governed by an Urban Council. It is approximately 200 kilometres (120 mi) east of Colombo and is situated at an elevation of 1,041 metres (3,415 ft) above sea level. The area has a rich bio-diversity, dense with numerous varieties of flora and fauna. Ella is surrounded by hills covered with cloud forests and tea plantations. The town has a cooler climate than surrounding lowlands, due to its elevation. The Ella Gap allows views across the southern plains of Sri Lanka.
How to travel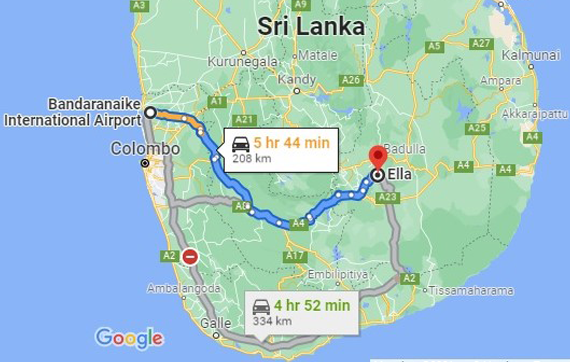 Distance from Colombo – 210 km
By Road
Colombo – Ratnapura - Badulla Highway – with traffic – 5 hours 45 mins
By Train
Colombo – Badulla Express train – 9 hours
Walk in to Colombo fort railway station and you can get tickets for 3rd class and 2nd class. (3rd class railway tickets price is very cheap)
3rd class is very crowded sometimes not recommended for tourists.
To pre-book a rail journey contact a travel agency
For more information, log in to – http://www.railway.gov.lk/web
By Air
Colombo – Ella – 30 mins
The following travel companies offer internal chatter flights and Helicopter tours
https://www.senoksl.com/travel-and-leisure/airport-and-aviation-services-sri-lanka.html