Beautiful Places to Visit in Trincomalee
2022 Febraury updated
---
The town of Trincomalee is located on the east coast of the island, directly adjacent to a natural port that was once an epicenter of strategic naval placements in the days of old. It is veiled in many mythological and recorded tales. The town offers a diverse range of experiences for visitors traveling along the island's east coast. Visit Trincomalee and be enchanted by its splendor.
With many places to visit in Trincomalee, it is a haven for many adventure enthusiasts eager to grasp the country's distinct culture, from the pristine beaches to the spectacular heritage experiences.
How to travel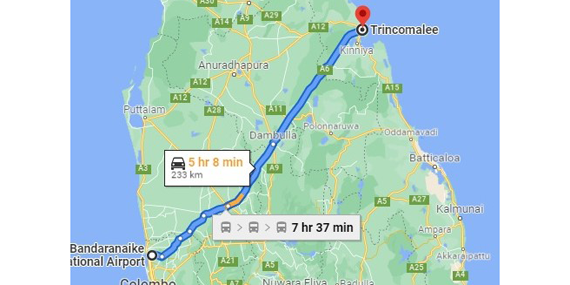 Distance from Airport – 230 km
By Road
Ambepussa – Kurunegala - Trincomalee Highway – with traffic – 5 hours
By Train
Colombo – Trincomalee Express train – 8 hours
Walk in to Colombo fort railway station and you can get tickets for 3rd class and 2nd class. (3rd class railway tickets are very cheap)
3rd class is very crowded and sometimes not recommended for tourists.
To pre-book a rail journey contact a travel agency
For more information, log in to – http://www.railway.gov.lk/web
By Air
Colombo – Trincomalee– 40 mins
The following travel companies that are mentioned offers localized chartered flights and Helicopter tours :
https://www.senoksl.com/travel-and-leisure/airport-and-aviation-services-sri-lanka.html