Picturesque Places to Visit in Kandy
2022 Febraury updated
---
Sri Lanka is a joyous pearl sparkling brightly in the Indian Ocean's heart and is an ideal place to go and explore because of the laid-back charm that clings to the hills and floats on the gushing waters. Some of the nicest places to visit in Kandy are characterised by calmness and serenity and are nestled amid the magnificent mountains and verdant peaks.
Kandy is known for its spirituality and laid-back appeal, and it exudes all things calm and mild. For Buddhists, the lovely Sri Lankan city is also a favourite destination. There are numerous temples, meditation centres, and fascinating hikes, all of which are surrounded by dense environments. As you prepare a long-awaited journey to Sri Lanka, look around and discover eternal comfort in the city of Kandy, the gateway to the central highlands. There are numerous things to do in Kandy one of them being, admiring the green around you!
How to travel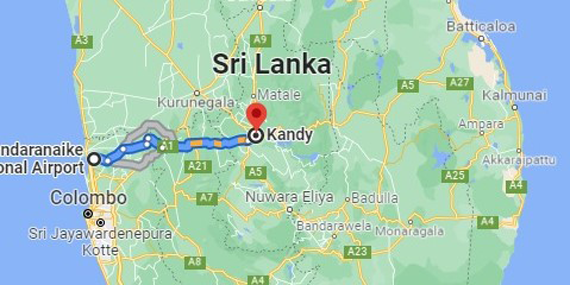 Distance from Airport – 100 km
By Road
Colombo – Kandy Highway – with traffic – 3 hours
By Train
Colombo – Kandy Express train – 2 hours
Walk in to Colombo fort railway station and you can get tickets for 3rd class and 2nd class. (3rd class railway tickets price is very cheap)
3rd class is very crowded sometimes not recommended for tourists.
To pre-book a rail journey contact a travel agency
For more information, log in to – http://www.railway.gov.lk/web
By Air
Colombo – Kandy – 20 mins
The following travel companies offer internal chatter flights and Helicopter tours
https://www.senoksl.com/travel-and-leisure/airport-and-aviation-services-sri-lanka.html