Cultural Places to Visit in Anuradhapura
2022 Febraury updated
---
One of Sri Lanka's leading city's and the capital of not just the Anuradhapura district but also the entire North Central Province, Anuradhapura is a cultural treasure chest. It was one of Sri Lanka's major capitals back when Kings ruled the island. Anuradhapura was the third capital of the Rajarata kingdom, preceded by Tambapanni and Upatissa Nuwara. Its well-preserved ruins boast about the culturally vibrant Sinhala Civilization. With all of these privileges along with being the hub of Theravada Buddhism for centuries, the city is regarded as a World Heritage Site. Head 20 kilometres north of Sri Lanka's capital city Colombo to set foot on one of Sri Lanka's eight World Heritage Sites. Are you prepared to witness one of the island's oldest inhabited cities?
How to travel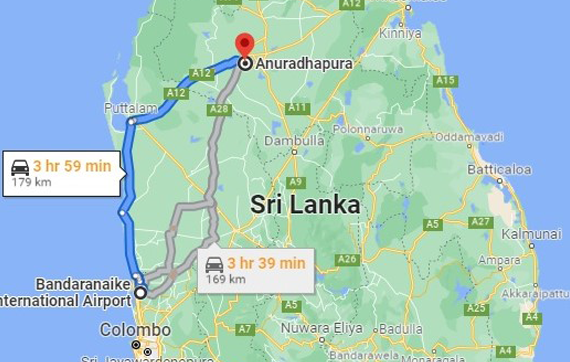 Distance from Airport – 179 km
By Road
179 km or 3 ½ to 4 hour's drive
Colombo – Puttalam - Anuradhapura Highway – with traffic
By Train
Colombo – Jaffna Express train – 5 hours
Walk in to Colombo fort railway station and you can get tickets for 3rd class and 2nd class. (3rd class railway tickets price is very cheap)
3rd class is very crowded sometimes not recommended for tourists.
To pre-book a rail journey contact a travel agency
For more information, log in to – http://www.railway.gov.lk/web
By Air
Colombo – anuradhapura – 30 mins
The following travel companies that are mentioned offers localized chartered flights and Helicopter tours :
https://www.senoksl.com/travel-and-leisure/airport-and-aviation-services-sri-lanka.html